The Vibrant Student Life in Australia: A Journey of Adventure and Exploration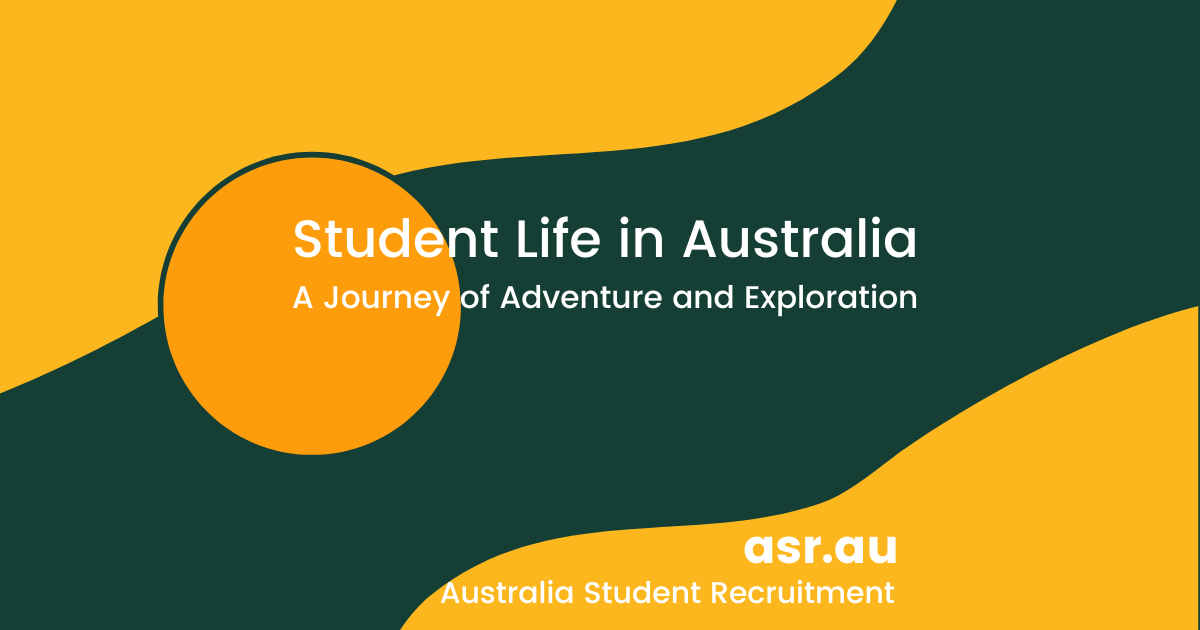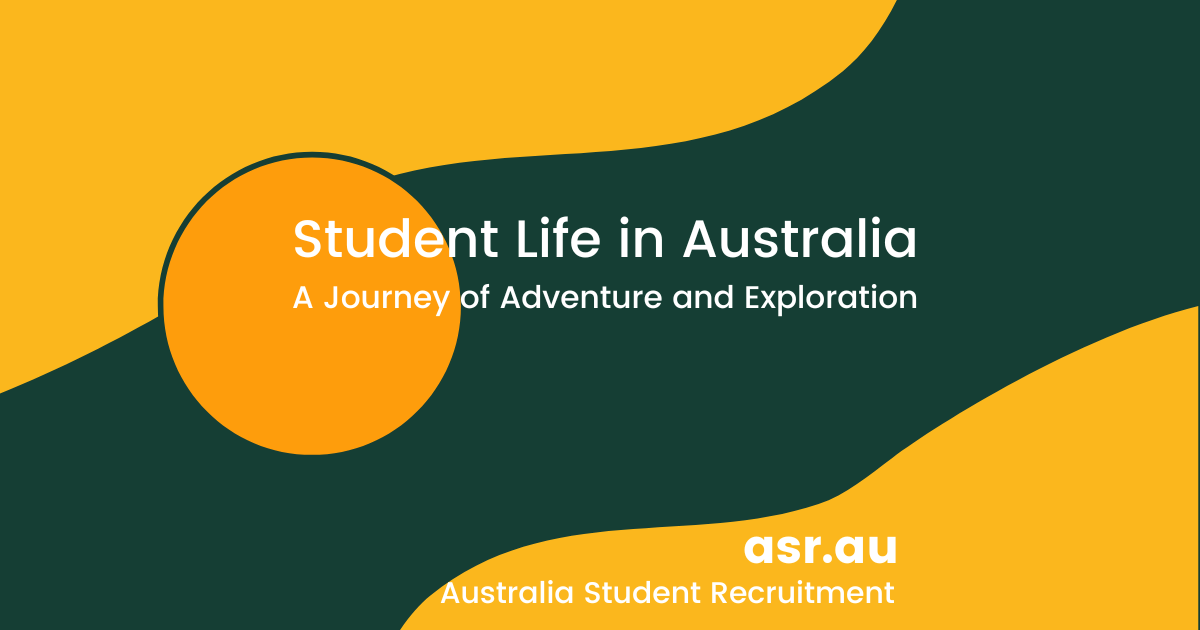 G'day, international students! If you're considering pursuing your education abroad, Australia is a destination that offers not only top-notch academic institutions but also an incredible student life experience. Known for its stunning landscapes, diverse culture, and warm hospitality, Australia provides a vibrant and enriching environment for students from around the world. In this blog post, we will take you on a captivating journey through the various aspects of student life in Australia, from thriving campuses to tantalizing cuisine, exciting nightlife, breath-taking travel opportunities, engaging sports scene, and a deep appreciation for nature. So, let's embark on this adventure together and discover what awaits you Down Under!
Campus Life:
The Heartbeat of Learning and Community Australian universities offer a dynamic and inclusive campus environment that encourages personal growth and fosters intellectual curiosity. You'll have access to state-of-the-art facilities, extensive libraries, and modern study spaces that provide the perfect backdrop for your academic pursuits. Moreover, universities in Australia are home to a multitude of clubs, societies, and events catering to diverse interests. Whether you have a passion for sports, arts, music, entrepreneurship, or social causes, you'll find like-minded individuals to connect with, form lifelong friendships, and expand your horizons. From joining a sports team to engaging in volunteering opportunities, campus life in Australia truly breathes life into the adage, "It's not just about the destination, but the journey itself."
Food and Drink:
A Gastronomic Odyssey Australian cuisine reflects the nation's multicultural heritage, resulting in a tantalizing fusion of flavours and culinary delights. From bustling city food markets to cosy cafes and gourmet restaurants, Australia offers a diverse range of dining experiences that will excite your taste buds. Start your day with a delicious breakfast of smashed avocado on sourdough toast or indulge in the Aussie tradition of a BBQ gathering with friends, savouring succulent grilled meats and fresh seafood. Don't miss out on exploring the vibrant Asian food scenes, where you can enjoy authentic dishes from countries such as China, India, Vietnam, and Thailand. In Australia, you'll embark on a gastronomic odyssey that will both surprise and delight you.
Nightlife:
Unleashing Your Inner Social Butterfly When the sun sets, Australia's cities come alive with a pulsating nightlife scene that caters to all tastes and preferences. Whether you're a party enthusiast or seek more intimate settings, Australia has something for everyone. Experience the vibrant energy of Melbourne's laneways, where you can discover hidden bars and quirky speakeasies, or revel in the cosmopolitan atmosphere of Sydney's harborside nightlife precincts. Unwind with friends at rooftop bars, sip on expertly crafted cocktails, and immerse yourself in lively conversations. The Australian nightlife scene is a perfect opportunity to forge lasting friendships and create unforgettable memories.
Travel and Tourism:
Wanderlust Worthy Adventures Australia's vast and diverse landscapes offer a playground for intrepid travellers and nature lovers. As an international student, you'll have the chance to explore iconic destinations such as the Great Barrier Reef, a UNESCO World Heritage Site teeming with marine life and vibrant coral reefs. Marvel at the majestic Uluru (Ayers Rock), an ancient monolith rich in cultural significance, or embark on breath-taking hikes through the pristine wilderness of the Blue Mountains in New South Wales or an outback adventure in Kakadu National Park in the Northern Territory. Along the coast, renowned beaches like Bondi and Byron Bay beckon with their golden sands and world-class surf breaks. Australia's excellent transportation infrastructure makes it easy to plan weekend getaways and immerse yourself in unforgettable adventures.
Sports and Fitness:
Embrace the Active Lifestyle Australia is a sports-loving nation that celebrates a wide array of athletic pursuits. Engaging in sports and fitness activities is not only a way to stay healthy but also an opportunity to connect with like-minded individuals and embrace the Aussie spirit of camaraderie. Whether you're a fan of cricket, rugby, Australian rules football, or prefer outdoor activities like surfing, hiking, or cycling, Australia offers endless opportunities to participate in or spectate thrilling sporting events. Joining sports clubs or exploring the numerous outdoor spaces available will ensure you stay active and make the most of your student life experience.
Nature and Sustainability:
A Deep Appreciation for the Outdoors Australia's awe-inspiring landscapes and unique wildlife inspire a deep appreciation for nature and sustainability. The country is blessed with national parks, conservation areas, and botanical gardens that offer opportunities for hiking, wildlife encounters, and peaceful moments of reflection. Take a stroll through the Royal Botanic Gardens in Sydney, explore the Daintree Rainforest in Queensland, or witness the majesty of the Twelve Apostles along the Great Ocean Road. Australians actively engage in sustainable practices, promoting recycling, conservation, and eco-friendly initiatives. Embracing Australia's connection to nature will not only enrich your experience but also foster a sense of responsibility towards the environment.
Studying in Australia as an international student offers a unique blend of academic excellence, cultural immersion, and unforgettable experiences. From the vibrant campus communities to the tantalizing culinary scene, pulsating nightlife, awe-inspiring travel adventures, engaging sports scene, and a deep appreciation for nature and sustainability, Australia provides an enriching environment that will shape your personal and academic growth. So, embrace this incredible opportunity, make lifelong connections, and embark on an extraordinary journey of adventure and exploration.
Welcome to student life in Australia, where every day brings new discoveries and memorable moments!
Book an appointment with us to discuss courses and prices.