Top things to do in Australia
With more than 7 million tourist arrivals a year, Australia is a dream destination for many. Whether you're lucky enough to already be living here or you're just passing by, here is a list of the best things to do in 'Oz'.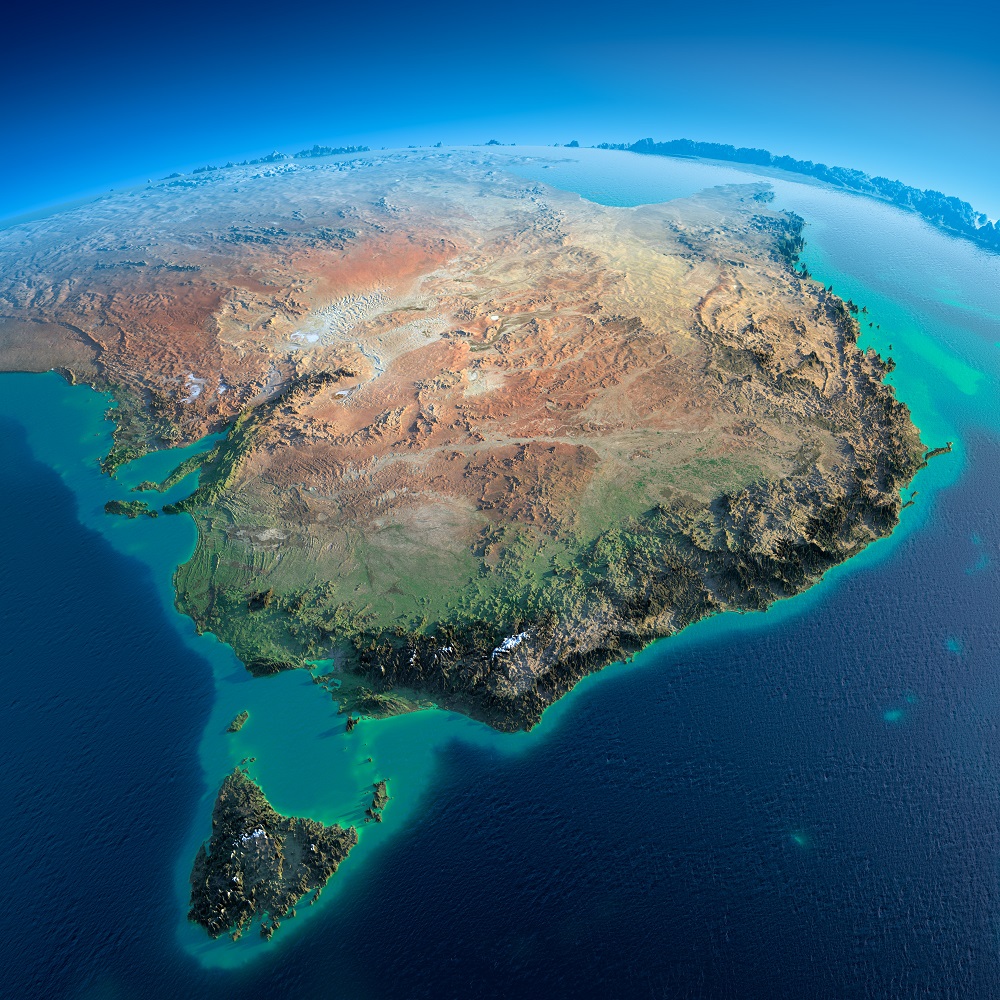 Marine wildlife
With more than 25.000 kms of coastline, Australia is home to the world's most remarkable ecosystems and marine wildlife. A visit wouldn't be complete without seeing some of the wonderful marine creatures that live deep under. 
There are a few places where you can have a close look at these magical creatures – and if you're lucky, they might approach you of their own accord! The most common species in Australia is the curious bottlenose dolphin. Here are some of the best places to see them in their natural habitat: Monkey Mia or Koombana Bay (WA), Australia's dolphin capital, Port Stephens (NSW), Port Phillip Bay in Melbourne (VIC) and Glenelg in Adelaide (SA).
From Hervey Bay (QLD) to Exmouth (WA), there are many places where you can go on a whale-watching tour. Humpback and southern right whales are the most commonly seen. If you prefer to admire these creatures from dry land, there are many lookouts everywhere on the coast to spot these beautiful, impressive mammals.
 For the more adventurous, head to Ningaloo Reef, near Exmouth (WA) to experience swimming with these sharks.
Scuba dive on the Great Barrier Reef
With many snorkelling sites throughout Queensland, you can let yourself be submerged by the breathtaking beauty of the largest coral reef on Earth.
Wildlife
Australia is known for its spectacular and sometimes deadly – wildlife. Let's have a look at the opportunities to meet with the somewhat friendliest creatures…
There are many places where you can see kangaroos in the wild. Kangaroo Island (SA) is one of the best places to get up close and personal. These lovely hoppers also love beaches so, with a bit of luck and a lot of patience, you can see them sunbathe in Lucky Bay (WA), Hamilton Island (QLD), Jervis Bay (NSW) or Bells Beach (VIC).
Smile with the happiest animal in the world
Head to Rottnest Island in Western Australia to meet quokkas, those tiny wallabies who always seem to be smiling!
You might be lucky to observe koalas in their natural habitat in Raymond Island (VIC), Kangaroo Island (SA) and Port Stephens (NSW). If you don't want to leave it to luck though, there are plenty of nature reserves and sanctuaries to observe koalas up close, such as the Lone Pine Sanctuary in Brisbane, Queensland.
Come face-to-face with a devil
You might very well encounter a little devil if you are driving around Tasmania… Otherwise, head to Cradle Mountain and visit Devils @ Cradle, a conservation sanctuary open day and night for unique experiences with the iconic Tasmanian beast.
 Geological formations
Australia has an impressive geological past and its land is full of imposing rock formations.
Drive through the Northern Territory to see Devils Marble, Kings Canyon, the Kata Kjuta domes and Uluru.
Visit Wave Rock and the Pinnacles, or take a helicopter tour over Bungle Bungles. Make sure you also take a look at the stromatolites, these sedimentary rocks created by layers of minuscule bacteria in Hamelin Pool.
Explore lava tubes at Undara (QLD) and admire the Twelve Apostles (now 8) on the Great Ocean Road (VIC).
Culture
Contemplate Australia's history
In spite of a dark history, Australia has eventually managed to grow without completely tearing its roots apart. Travel in the outback and meet the people who have been calling Australia home for more than 50,000 years and learn about the extraordinary history of aboriginal people… For more recent history, visit the National Anzac Centre in WA to honour the Anzacs of the First World War.
Watch some Australian sports
A visit to the 'Land down under' wouldn't be complete without watching a Australian football game! As for the Melbourne Cup, the country's most prestigious horse race, it is a big event in the whole of Australia. So, even if you are not in the Melbourne area at the start of November, you can attend one of the numerous events organised throughout the country.
MONA in Hobart and the National Gallery of Australia in Canberra are only two of the dozen of renowned art galleries in Australia – and they're all really worth a detour!
If you're interested in music, you can learn how to play the aboriginal wind instrument developed more than a thousand years ago.
Experience Australia's culture on your tastebuds by sipping some Bundaberg Rum (QLD) or go wine tasting in Margaret River (WA).
Adventure
As one of the world's premier surfing destination, it would be a shame not to try your luck on the board! There are many surfing spots but the best one is Bondi Beach in Sydney. While you're there, you might be lucky enough to run into one of the 'Bondi Rescue' boys or girls.
For the ultimate outback experience, spend some time at a station stay. There are many station stays spread throughout Australia with the top ones being Bullo River Station (NT) and Hamelin Station (WA).
Have a campervan adventure
With so many things to see and experience, the best way to enjoy what Australia has to offer is on wheels!
With so many different experiences awaiting in the whole of Australia, what are you still waiting for? It's time to pick your favourite activities and go and enjoy the best Australia has to offer!
If you need help with a visa application to get to this wonderful country, contact the migration experts at This Is Australia on (0)7 5592 0755. We offer a FREE initial consultation through our online visa assessment or in-person appointments.
Book an appointment with us to discuss courses and prices.