Shunned Chinese buyers to turn from Canada to Australia
Canada's government recently made an abrupt decision that could have repercussions for Australia's already overvalued residential property market.
Canadian Finance Minister Jim Flaherty on February 11 announced that a 28-year-old visa scheme designed to attract wealthy foreigners to the country would be axed, effective immediately.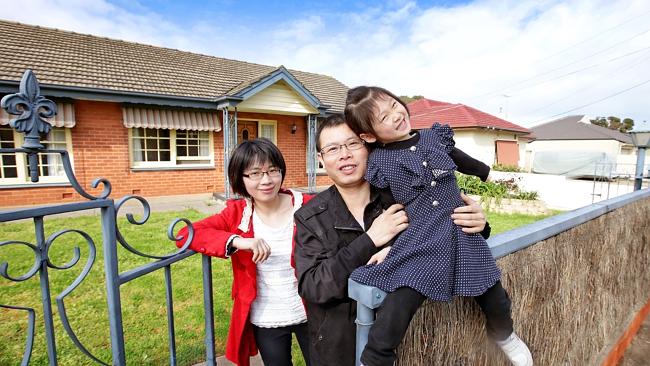 Under the now defunct Immigrant Investor Program, as long as you had a cool $C1.6 million ($1.6 million) in net assets, then all you needed to do was lend the Canadian government $C800,000 for five years on an interest-free basis and you were assured permanent residency for you and your family and a fast-track to citizenship.
The decision raised some eyebrows, not least because preceding the decision there had been growing chatter that the country's already expensive housing market was being inflated even further by a wave of wealthy Chinese entrants into the country, in Vancouver in particular.
At the time the immigration scheme was axed, there was a backlog of 65,000 applicants, of which 45,500 were mainland Chinese – 80 per cent of those were bound for the province of British Columbia, according to analysis by the South China Morning Post.
While our local lenders have little direct exposure to Canadian banks, the similarity between our two economies could cause a fresh wave of risk aversion among global investors, many of whom already believe our property market is a bubble ready to pop.
Of course, rich foreigners can only push up prices at the margin and usually only in specific areas; low interest rates have helped fuel Canadian demand for mortgages, against the background of an economy that avoided a GFC-inspired recession thanks to its heavy emphasis on ­commodity exports.
All this might be sounding familiar to Australians, particularly those who have been house hunting in Sydney, where anecdotal evidence suggests auctions in some areas have been heavily attended by wealthy Chinese buyers willing to pay lofty premiums.
The decision by Canada to restrict access to such rich individuals can only boost interest in our market. Looks like they all want a slice of the Australian dream.
Read the full article here.
Contact us if you'd like advice on Australian immigration services.
Book an appointment with us to discuss courses and prices.