Queensland International Student Crisis Assistance Available Now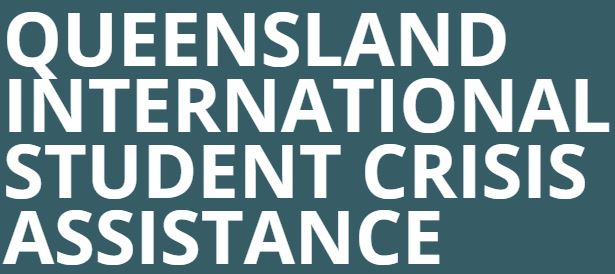 In recognizing that international students are facing financial hardship due to the Covid-19 pandemic, the Queensland government has more than tripled its support for students to $15 million.
If you are a Queensland student over the age of 18, study at one of the following institutions, and are suffering financial hardship, you are eligible for support:
A one-off payment of $500 is also available to eligible students who study at private institutions in Queensland. Students will be eligible if they are:
Over 18.
Currently enrolled at a CRICOS registered education provider in Queensland that is:

Not a university based in or with a campus in Queensland.
Not TAFE Queensland.
Not a primary or secondary school. 
If you study at one of these institutions, please contact your institution for information about accessing hardship support.

Hold an international student visa to study at a Queensland education and training provider.
Currently living in Queensland.
Currently have $1500 or less in their bank account – with proof of transactions from 19 May 2020 onwards.
Must have an Australian bank account.
If you are not eligible for any of the assistance outlined above, you may still gain access to help via the Queensland Student Hub.
The portal will remain open until all allocated funding is exhausted. We encourage you to apply immediately if you need support. To access the portal, click here.
Book an appointment with us to discuss courses and prices.