History Of The Gold Coast
We all know that Australia's Gold Coast is famed for its laid back beach culture. However, its origins go back far beyond the holiday home surfer vibe that it is known for today.
You might be surprised to realise that the Gold Coast's origins lie in its traditional indigenous roots. With European settlement in the hinterland, before the boost in tourism with the development you see today. The late 50s to 60s is when the coastal strip became famous. Additionally, before that the history of the Gold Coast harps back to the ingenious people more than 600 years ago. The Kombumerri people visited Burleigh Heads, whilst the Yugambeh people dwelled at Mount Cougal. The area is full of aboriginal landmarks and footprints of prior settlements, proving the history of the Gold Coast is rich and long, and maintains that even today in places.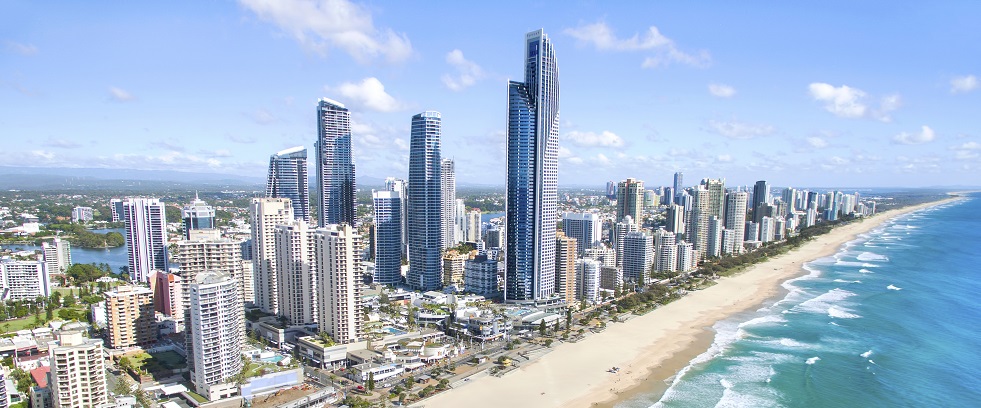 Developments
You can still easily see landmarks from prior days. Some of the earliest structures are still in existence, including – the earliest Post Office, dating back to the 1870s, and also farmhouses. Nightcap National Park is the homeland of the Bundjalung people. This is where you will find many traditional and sacred sites, making it a popular place to visit.
Solid settlements were established in the 1860s, when cattle stations were built to bring much-needed cash into the area. This was followed by sugar, cotton and dairy farms, meaning agriculture was an important part of daily life. Following on from this, timber milling began to take shape in the hinterland, before fruit production, especially in the form of avocados and bananas, took precedence for a short time.
What happened next?
Well the oceanic history of the Gold Coast began, with the focus becoming nearer to the beach, and properties began springing up around the coastline.
World War II meant that Gold Coast was transformed into a US and Australian base. All of this happened before the huge property and real estate trend began. Taking shape in a big way!
Mentioned prior
The Goldy is famous for surfing the hot breaks, chilling on the white sandy beaches, and a true easy-going atmosphere. This is still true of the region today. A huge holiday centre, tourism on the Gold Coast continues to grow from strength to strength. Whilst also keeping a handle on its roots, and whispers of the former residents of its colourful and rich past.
If the beautiful Gold Coast is on your bucket list, but you're having troubles with your visa complications, contact the Gold Coast migration agents at This Is Australia today on (0)7 5592 0755.
Book an appointment with us to discuss courses and prices.