DOHAs Secret Assessment Criteria – DOHA Exposed!
The DOHA has been exposed today for it's secret risk assessment program used to assess Partner 820 visa applications.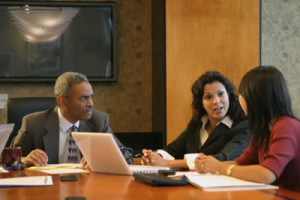 Peter Bollard of Lewis and Bollard released today in his newsletter a little known assessment criteria uncovered in a MRT review application they were representing this year.
This assessment criteria has never been publicly released until today and it can be seen that the much publicised Migration Agents of Concern list plays an important role. In this assessment process it indicates there existed two lists, List A and List B. Agents in List A automatically place the application into the "High Risk" assessment criteria.
The risk factor assessment is reported to be as follow's:
1) Allegation received

High Risk

2) Last substantive visa held


Student visa

2

Subclass 300 visa who did not marry

High Risk

3) Client History

 

Refused a Protection Visa

2

Judicial Review Application made

2

Ministerial Request Intervention made

3

4) Migration Agent or authorised person of Concern

 

List A

High Risk

List B

3

5) Age difference

 

10-15 years

2

More than 15 years

3

6) Applicant or sponsor previously in a married


or defacto relationship which has ended

 

1 -5 years ago

1

Less than 1 year ago

2

7) Child of the relationship

-5

8) Length of the relationship

 

More than 10 years          

Low Risk

3-10 years

-1

2 – 3 years

1

1 – 2 years

2

< 1   year

4

9) Internet relationship

1

10) Sponsor previously sponsored


or nominated a partner

2

11) Sponsor was sponsored by a partner     

2

12) Sponsor received government benefits


in the last 2 years

1
High Risk Score 9 or higher
Low Risk Score 8 or less
According to the DOHA this assessment criteria is no longer in use, but can we trust that this is true?
Book an appointment with us to discuss courses and prices.